About
A platform for street photographers by street photographers.
Build your portfolio
Create your own profile and build a beautiful portfolio on portraitmode.io. PortraitMode is a place for street photographers from all around the world. It's 100% Free. Now & forever.
Sign up to get started.
Register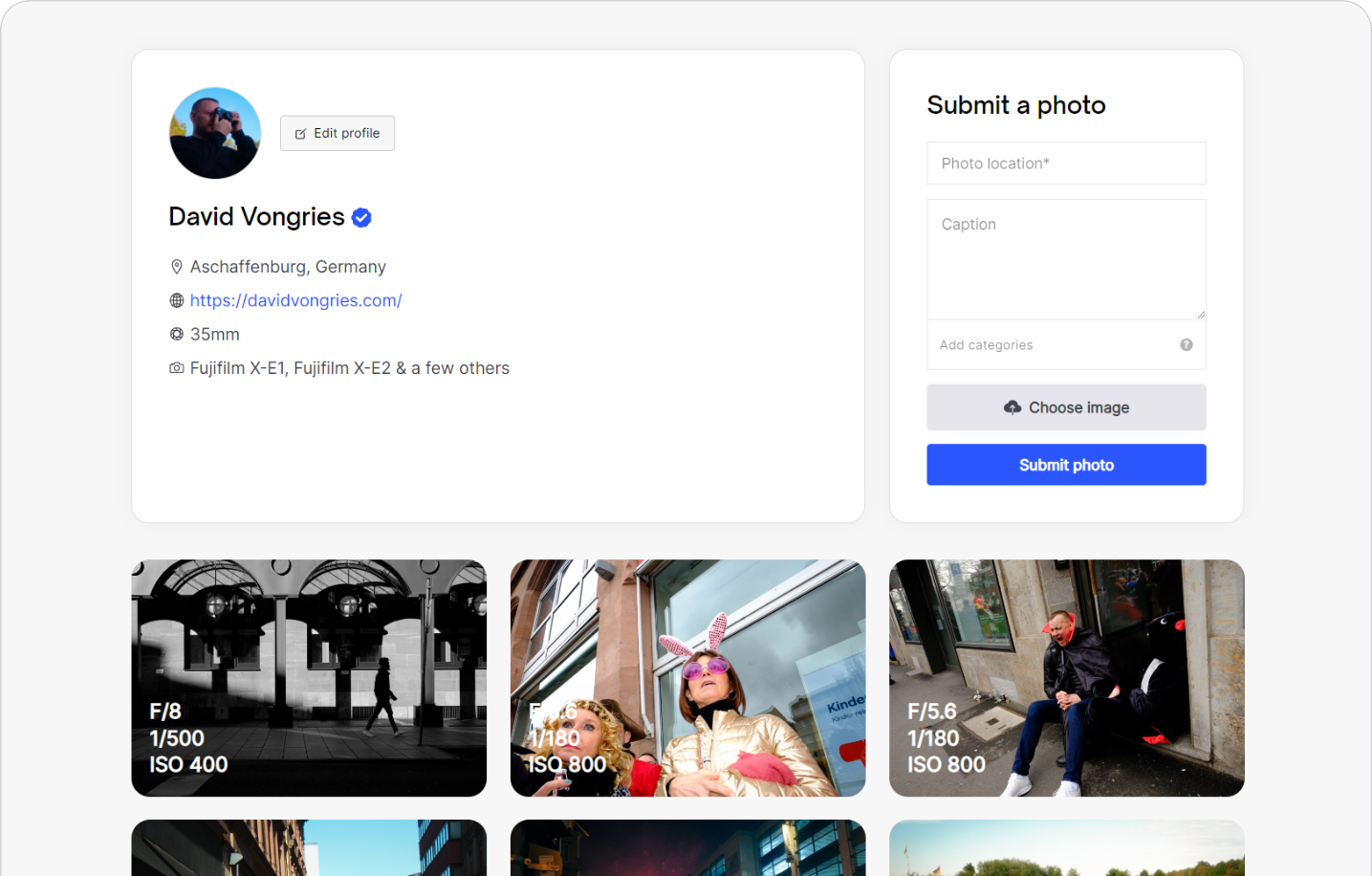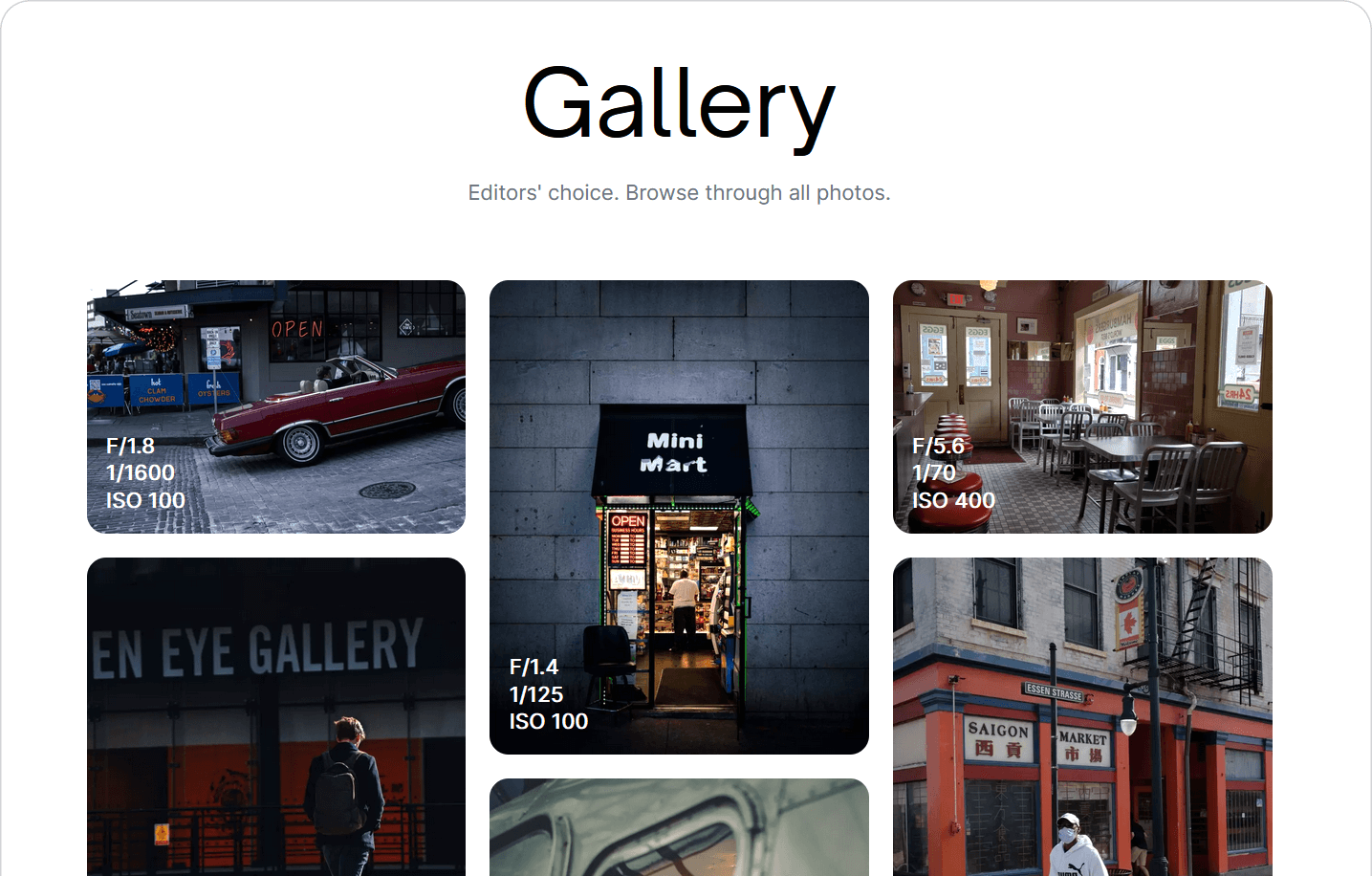 Get featured
Our editors review all submissions thoroughly. Submit your photos and get featured on our gallery - A handpicked selection of street photography from our growing community.
Register
Join the community
Submit your first photo & join our community. Sign up & interact with other photographers.
Register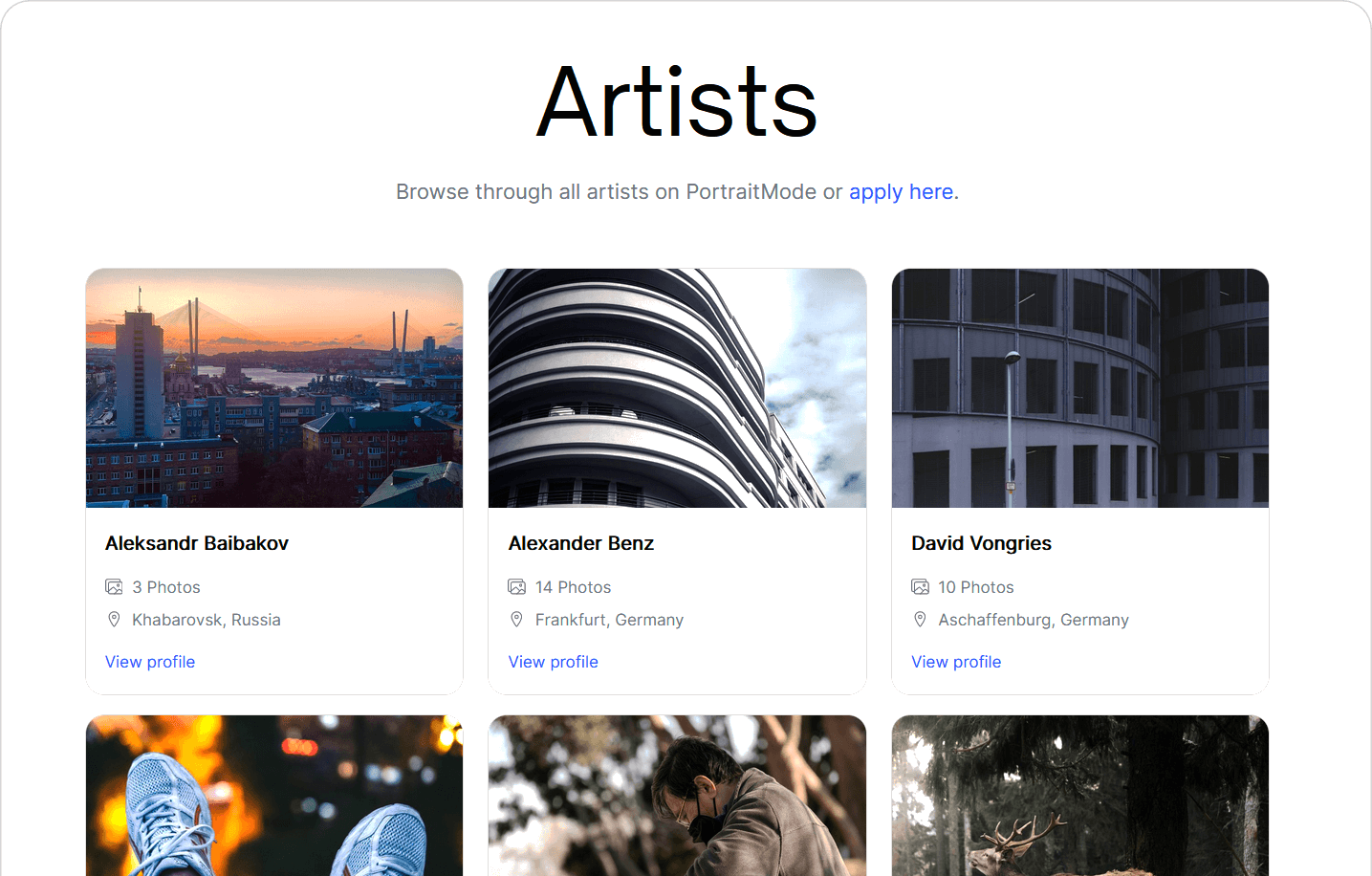 Instagram is great, don't get me wrong. However, we feel that your photos need more space so you can truly appreciate the art of street photography.
PortraitMode is less about likes & follows. It is a slower-paced, community-driven platform that aims to allow you to present your work in the best possible way.
Join us, today!
Sign up for free & join 8967 other street photographers.
Sign up