What made you get into street photography?
I think my first steps into street photography happened by accident. I was probably 16 or so when I went on my first non-family holiday to Paris. Like every good tourist I also packed a camera (a Nikon D5000 with the kit lens) to capture some memories of the trip.
However, I found myself being more interested in the people and the interactions in this exciting new city and not so much the Eifel tower and all those other typical postcards' motifs.
One scene that particularly stuck with me was an elderly woman with a broken hat looking at her wristwatch, seeming kind of neglected but at the same time sort of neat. Without even thinking I took a photo of her – which I would now consider one of my first street photos I ever took, even though I did not know about the term 'street photography' back then.
This is what kickstarted my love for street photography.
Analog or digital?
I shoot exclusively analog, even though I would not consider myself a purist. With the less efficient workflow and the raising film prices, shooting film might not necessarily be a completely rational decision. I love the tangibility, purity, organic texture, and overall look of film, which is why I have been only shooting film for years now.

Especially when it comes to street photography and street documentation in our current age of picture manipulation and photoshop, film feels more trustworthy and honest to me.
However, I must admit that having a YouTube channel with the desire to upload videos frequently, does not always go well with the slow workflow of film. Therefore, I am actually considering the experiment of getting a digital camera for photography again.
What's been your first camera that you used (for street photography)?
My first camera ever was a Nikon D5000 which I kept for many years. However, my first camera I consciously used for street photography was probably my Sony A7II I got in 2016 in combination with a couple of vintage lenses, shortly before switching to film.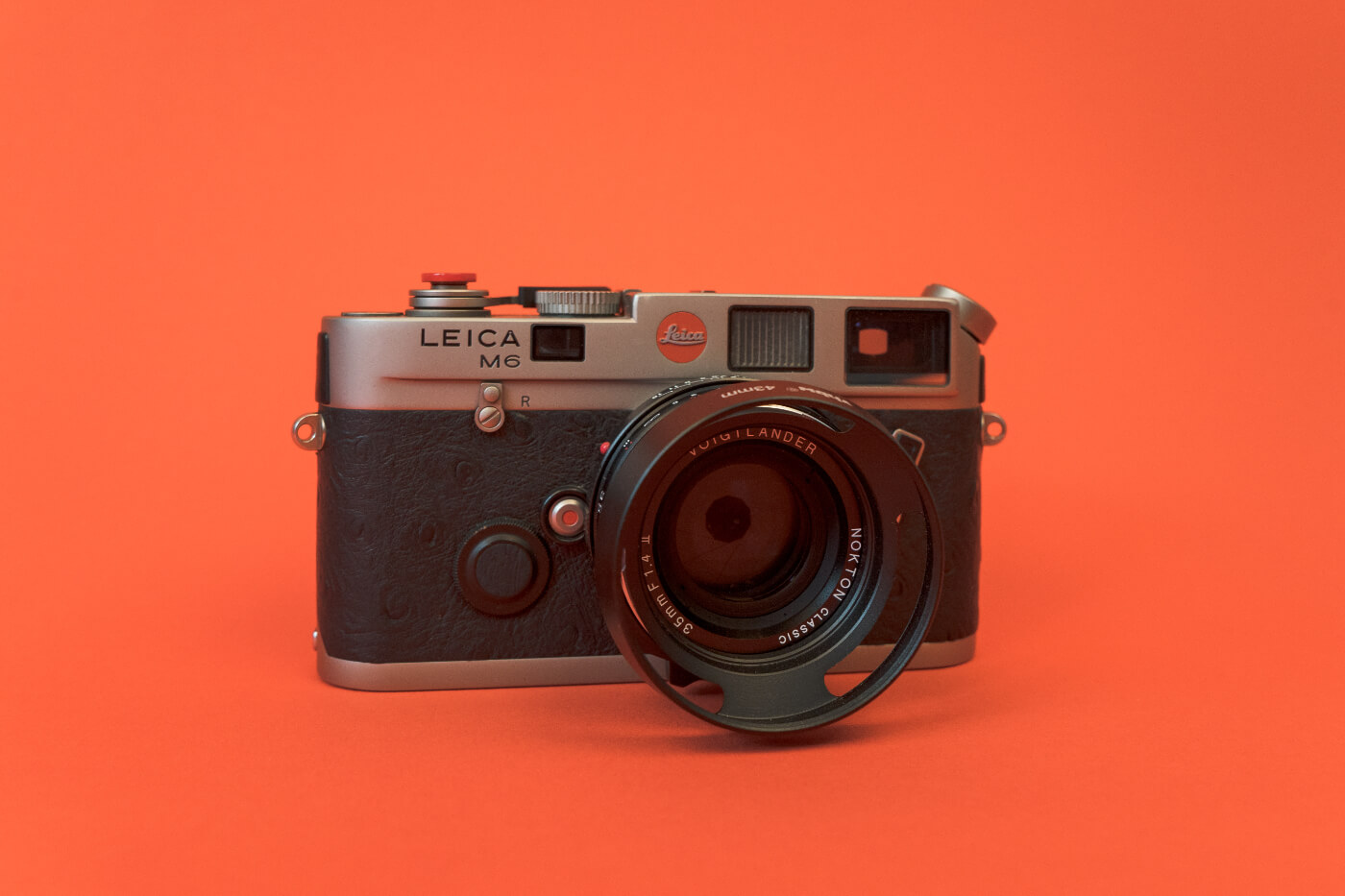 My first film cameras I used for street photography though were the Pentax MX and the Konica Autoreflex TC.
What are you looking for out on the streets?
Everything that strikes my attention.
It can be an interesting gesture, a fascinating patch of light, real emotional expressions, dynamic interactions, or the absurdity of a moment. I think I am simply looking for significant moments in time that hopefully might still be of worth to someone in decades from today.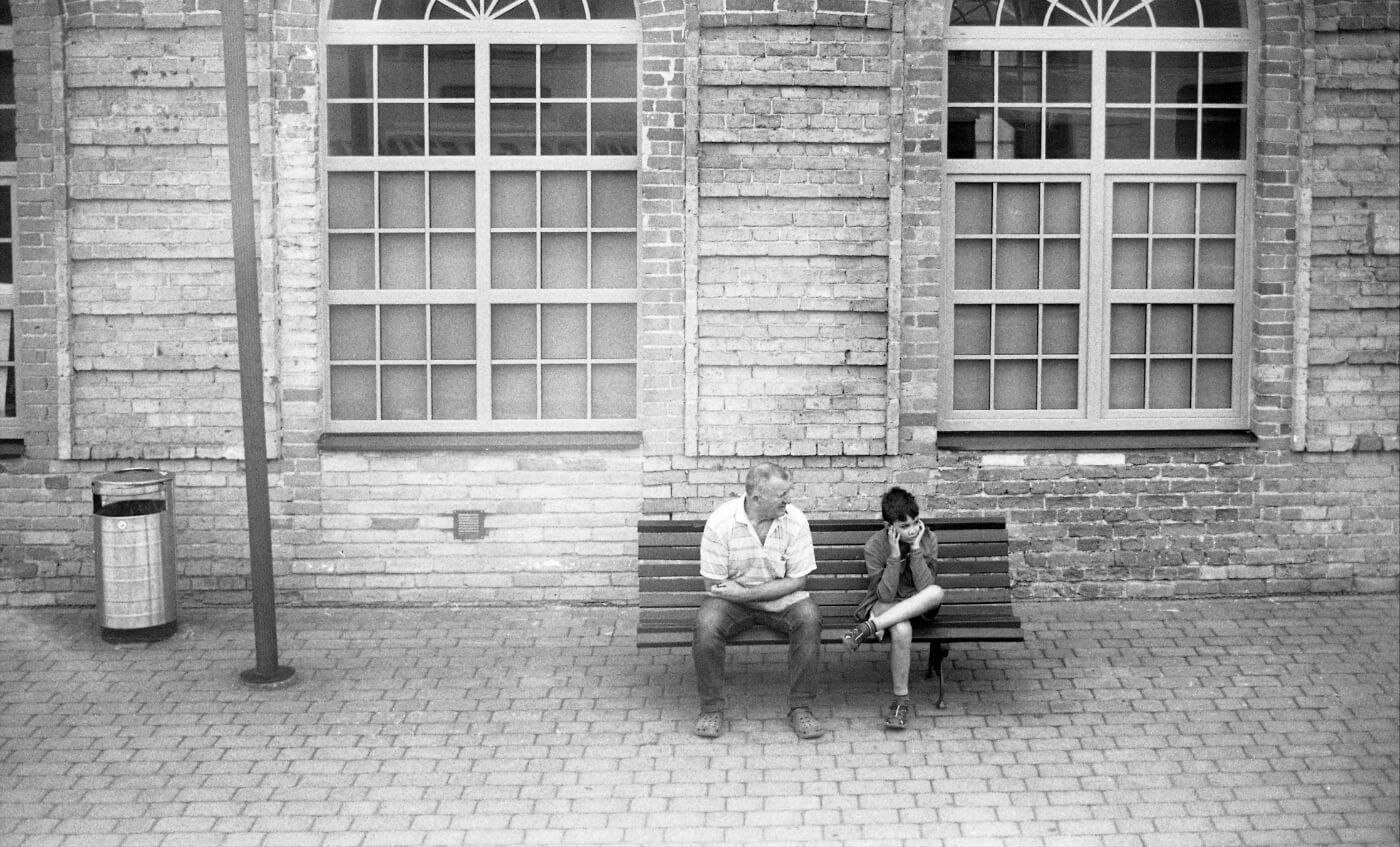 I simply want to capture life as it is during my lifetime since I appreciate that I am now able to look at other peoples' photographs from decades ago and get a glimpse how life looked like during their time. My number one rule is: street photography does not have to be pretty; it has to move you.
Have you ever felt stuck? If so, how have you overcome it?
When I am stuck, I simply ask Google maps for directions. No, I am just kidding of course!
I don't think I necessarily feel 'stuck' that often, but I rather experience phases of self-doubt and some sort of creative crisis.
Sometimes it happens that I dislike all the photos I have ever taken and ask myself if photography is really something I should continue with – I guess that's the regular dose of self-doubt a lot of artists know too well.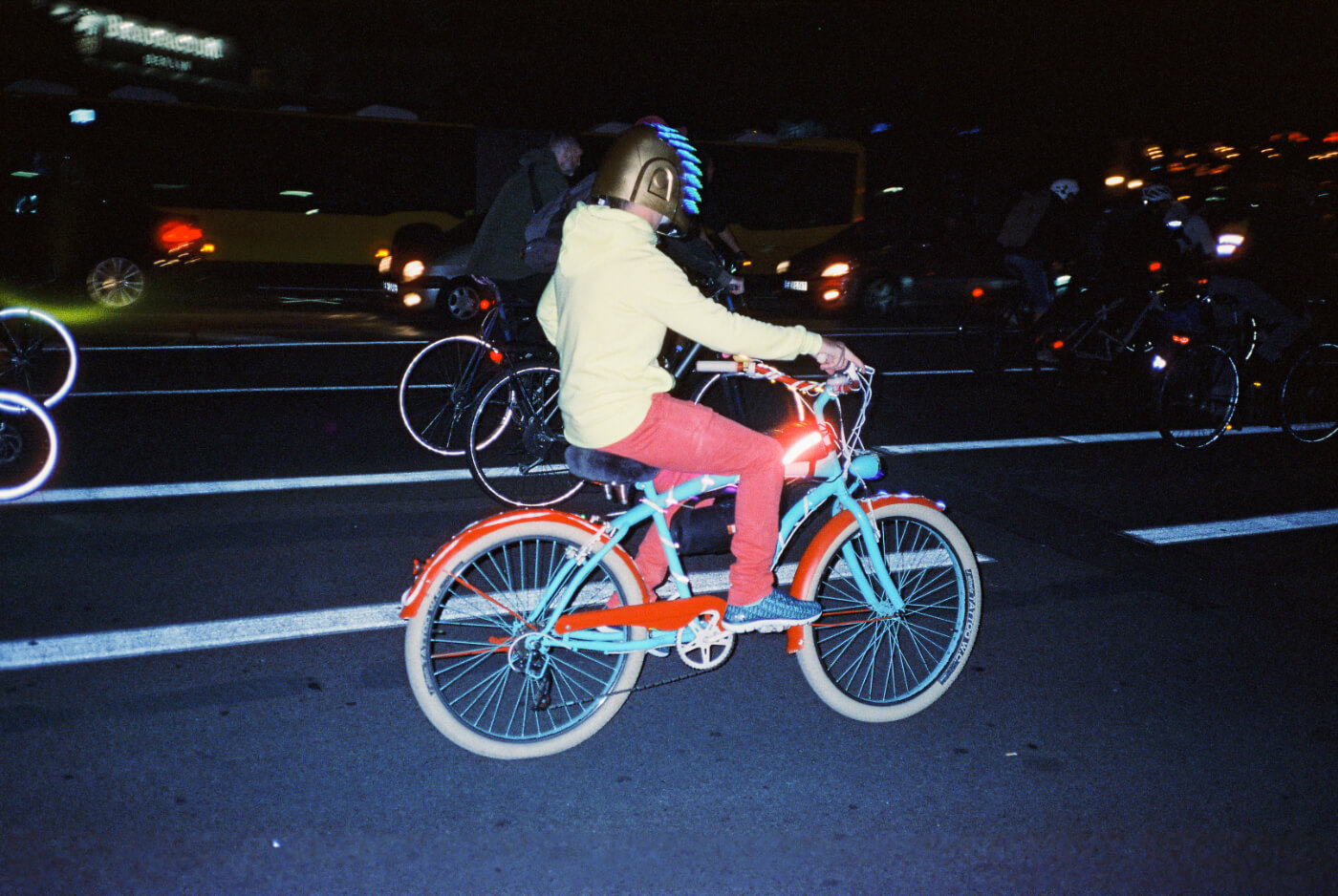 For me, it helps to step away from social media for a while because social comparison is something that usually fires the negative thinking. Instead, I try to focus on myself and see my photography as a leisure activity I do for fun rather than concentrate on the output.
Sometimes it also helps to take a little break from photography and my images and follow some other creative interest in the meantime until that dark cloud of self-doubt passes, which usually always happens at some point.
What advice would you give someone that's just starting out with street photography?
I think my advice would be to not care about the technical issues and gear too much.
For street photography the camera does not matter, all that matters is that you can operate it when it counts. Also: it's okay to be anxious, especially in the beginning. That is a very human feeling which might also be a good moral compass in some situations.
But as with a lot of forms of anxiety, the best way to overcome it is to go right through it!
It's important to shoot and practice a lot which will finally also help to reduce that typical street photographer's anxiety that might paralyze and stop us from getting the shots we want.
What do you do when you're not taking photos on the streets?
Probably taking some other kinds of photos.
Besides street photography I like to take photos of urban landscapes, night scenes, and sometimes even portraits. But if I am not taking any photos at all I am probably watching YouTube videos about photography (my guilty pleasure) or try to do some other form of creative expression such as writing, painting, or improvisational theatre.
Intuition or anticipation?
It really depends.
For other types of photography, I like to plan, research, location scout, and arrange my shoots to the time of day and the weather conditions.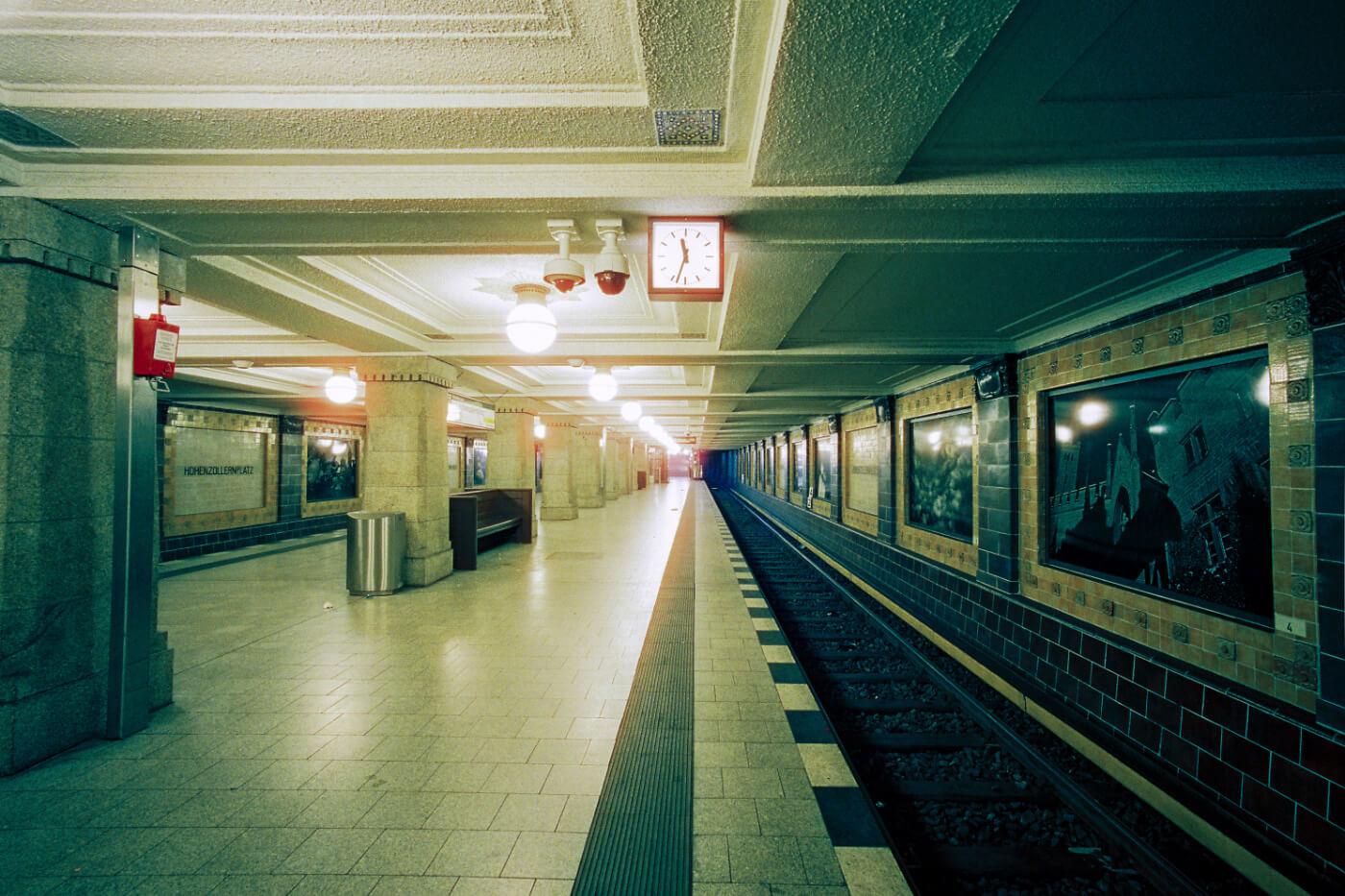 But with street photography I actually prefer to let myself go and take whatever I will get. Also, when being on the street I feel like intuition plays a big role, since some situations happen in a split of a second where you don't really have time to think anyway.
What camera's are you currently shooting with?
My most used camera by far is my Leica M6. It's just a perfect allrounder camera that is so easy and intuitive to use that I can operate it blindfolded.
Other than that, I really enjoy shooting with my Hasselblad XPAN which is a panoramic rangefinder camera that helps me to think outside of the box and look out for unconventional compositions.
But as most photographers, I also suffer from GAS and developed some sort of camera collection over time. Thus I have to make sure that all of my cameras get some breeze of fresh air from time to time.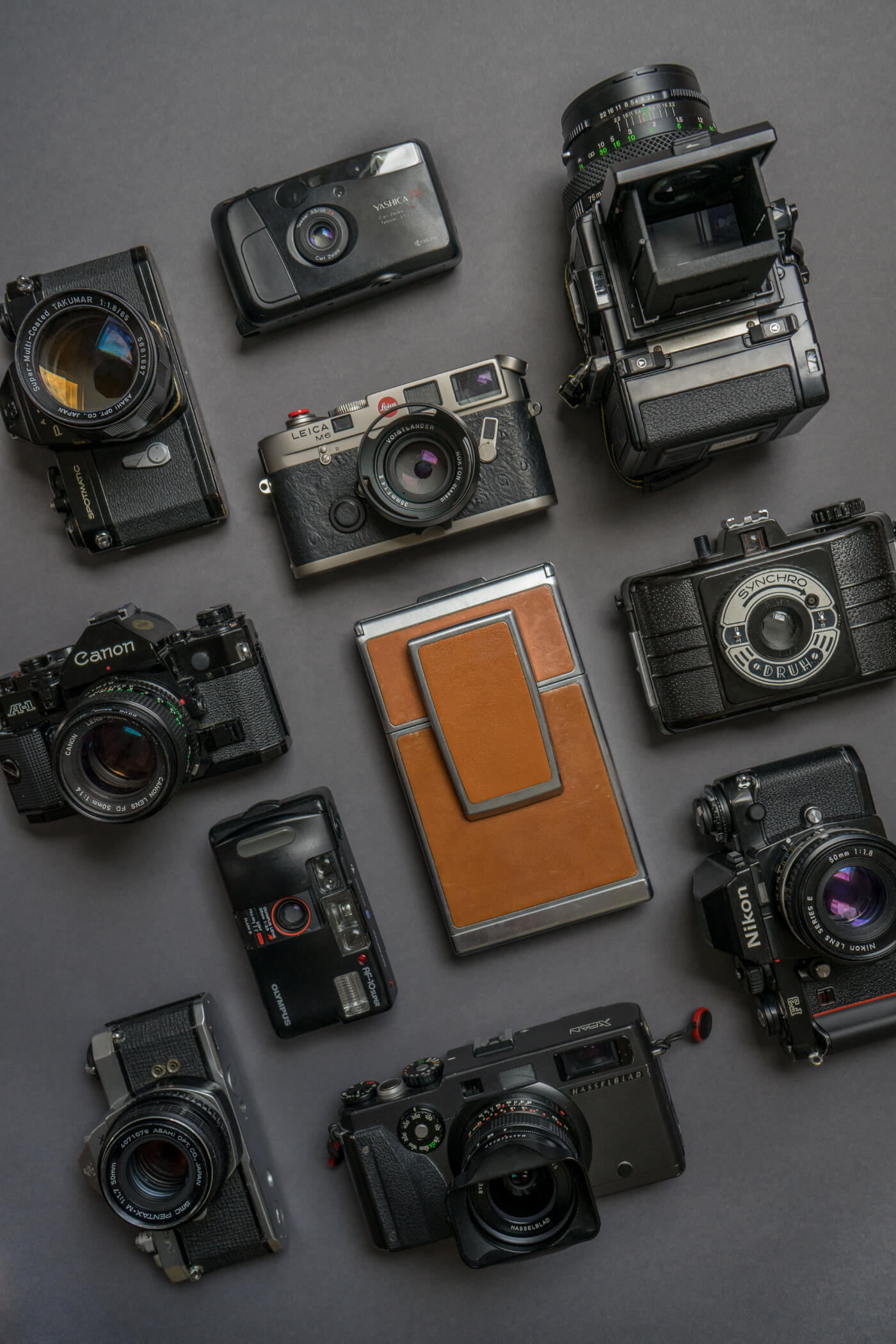 If you could only choose one focal lenght, what would it be?
For me, 35mm is the sweet spot between a wide and long focal length and by far my favorite focal length for street photography. It's perfect to be able to isolate subjects but still get enough of the context information into the frame.
Recently I have also been shooting a lot with a 15mm ultra-wide-angle lens, which is a totally different experience. Having such a wide lens forces you to get really close to your subject. That close that many people don't get suspicious that I am seriously taking a photo of them. It's pretty challenging but a lot of fun to play around with and get creative.
How did you hear about PortraitMode?
Back in the day I was a big fan of flickr and switched to Instagram like most of us did. Over time Instagram felt less and less like a photo-sharing platform, which made me crave more and more for a way to share photos with the focus on photography again such as I remember it from flickr.
When David approached me about a possible collaboration with PortraitMode for my YouTube channel, I was very happy to hear about this platform. I really appreciate that it all revolves around (street) photography and that you have dedicated information available such as the camera and settings used for the shot.